Jaguar Livermore Lease Return Options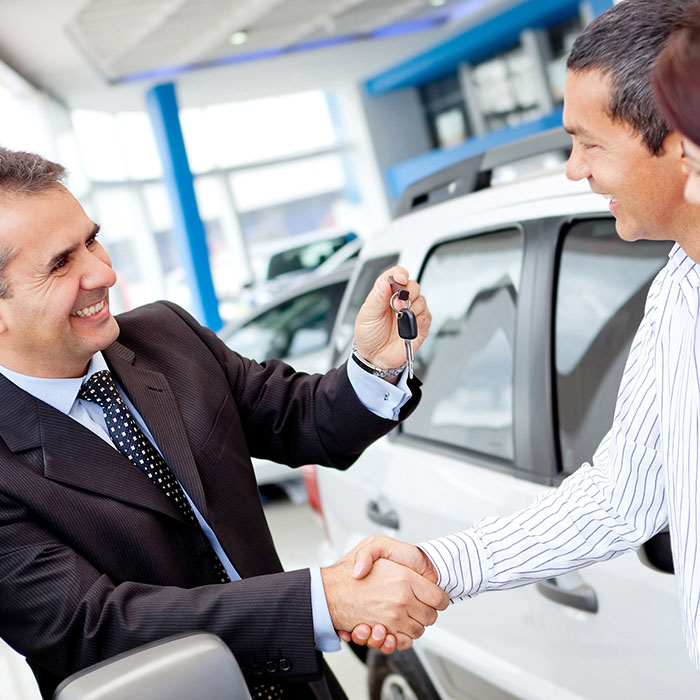 Returning Your Lease to Jaguar Livermore
Parting is such sweet sorrow-but it doesn't have to be. It can be a little stressful when it's time to return your Jaguar lease. You have to decide what you want to do with your lease, which car you want to drive post-return, and ensure that your lease-end details are covered. But at Jaguar Livermore, we make your process seamless from start to finish. And, it shouldn't be any other way.
The Lease-End Process
You have a couple of options at hand when it comes to returning your Jaguar lease at our showroom near Fremont, CA. You can opt to keep your vehicle longer with another lease term or own it via financing. On the other hand, you can return it to us and free up your garage space for a newer Jaguar. The choice is yours here at Jaguar Livermore.
I want to Return My Lease
We know that you enjoyed your time with your new Jaguar on the roads of Dublin, CA, but you leased your current vehicle for a reason. You want to enjoy the features of the next best Jaguar. Whether It's a new model Jaguar I-PACE or Jaguar XF, we can get you ready to take off in your new luxury vehicle. But first, we would need to complete the return process. You'd simply contact our dealership and set up a time to return your vehicle.
Please ensure that all materials like the driver's manual, remote keys, spare tire, and any additional accessories are returned with your vehicle. Also, please provide the official odometer statement and any maintenance receipts you have. If you don't have any receipts, don't worry. Our associates will collect that for you. After the final inspection, you'll be released from your current vehicle and have the opportunity to sign a brand new lease.


I Would like to Purchase my Lease
If you've fallen in love with your Jaguar and you've dreamed of customizing it, then you can opt to purchase your vehicle. We'll create terms and conditions for your loan at a possible discounted rate-that's if you need financing. That's a benefit that comes with being a loyal customer of Jaguar Livermore.
Jaguar Livermore
In some cases, parting is sweet sorrow. But, in the case of your Jaguar lease return, there's no sorrow involved. Whether you decide to sign another lease, purchase your vehicle outright to drive around San Ramon, buy a pre-owned Jaguar instead, or simply return it, there's nothing but sweet deals and an easy process ahead. That's the Jaguar Livermore guarantee.
How Can We Help?
* Indicates a required field